As I've mentioned before, I was very lucky to have the services of Ryan Sawyer to design the cover of my first novel. Since then, I've relied on him to design the cover for the follow-up as well. These covers have given the Mara Cunningham series a distinctive look and feel that helps them stand out in a crowded marketplace*.
Today, I'm pleased to share with you the cover for TOO LATE TO RUN, the third novel in the Mara Cunningham series.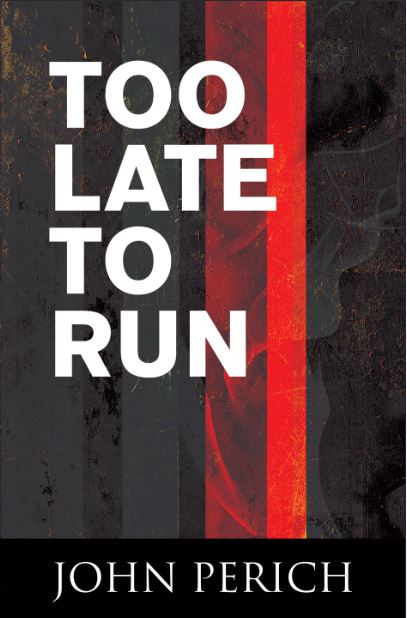 Look for the color bars and scorch marks on November 17, 2014 on Amazon, Barnes & Noble, and other fine online retailers.

* I dated a woman once who said, contra the old chestnut, that she found value in judging a book by its cover. While there wasn't a perfect correlation, a crappy cover was usually indicative of low quality writing. A good cover was at least proof that the publisher thought the book was worth investing in. I've found her reasoning to be solid. While I can't say that every self-published novel with a slick cover will be good, I can say that almost no self-published novels with a garbage cover will be.