A good friend complained that I never update this blog anymore. So let me recycle some content from Goodreads and cover some highlights of the 50 books I read in 2012.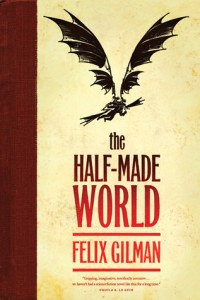 Best Sci-Fi/Fantasy: The Half-Made World
, Felix Gilman. One of the most fresh, original fantasies I've read in years, and with an ingenious style as well. Gilman's fantasy one-off of the American West is colorful, entertaining, and vivid. He dispenses with the pretentious language common to fantasy writers and, in doing so, packs an epic level of exploration into a modest tome. Loses a bit of narrative momentum in the final act, but the setting remains so fascinating and the characters so believable in their desperation that the pages keep turning.
Honorary Mention: The Magicians (Lev Grossman), Scorch (Gina Damico), Twenty Palaces (Harry Connolly)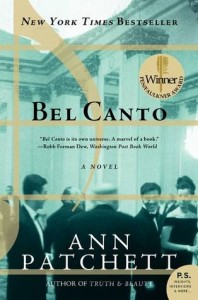 Best Literary Fiction (tie): Bel Canto, Ann Patchett. A beautifully composed story, packed with a fascinating yet immensely believable cast of characters, full of gentle humor and romantic spirit. Patchett's writing, and her ability to handle multiple viewpoints with fidelity, gives the story an epic scope, despite the fact that it takes place entirely in one house over the course of five months. Add in just a touch of magical realism – although, really, not much more than in any of Patchett's novels – and you have a tale about bonds forged under hardship, connections that transcend the spoken word, the eternal power of hope, and love.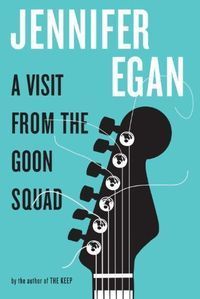 Best Literary Fiction (tie): A Visit from the Goon Squad
, Jennifer Egan. Everything a modern novel should be: funny, moving, full of detail, light in language, laden with themes without being obvious, and above all free of pretense. It's a story of social networks, both in the modern Facebook sense and in the original "friends of friends" sense. It's also a story of family, love, self-consciousness, terrible people rationalizing their behavior, and rock 'n roll.
Honorary Mention: The Yiddish Policemen's Union (Michael Chabon), State of Wonder (Ann Patchett), The Corrections (Jonathan Franzen)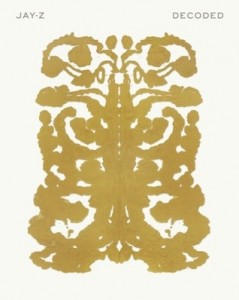 Best Non-Fiction (Memoir): Decoded
, Jay-Z. The definitive guide to hip-hop culture. This isn't just an intensive look at the lyrical process and colorful history of Shawn Carter – though it would be worth it for that alone. It's also a ground-level view of street life in America, from the corners of Marcy Projects to the curbs of Trenton to center stage at Madison Square Garden. Jay-Z writes with the efficiency and skill that you'd expect from a world class rhymer. An eye-opening book and a key to understanding the culture that one third of America lives.
Honorable Mention: Ball Four (Jim Bouton), The Manhattan Project (Cynthia Kelly)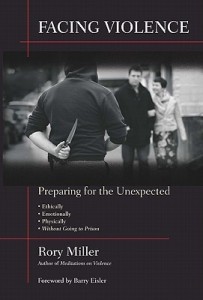 Best Non-Fiction (Instructional/Informational): Facing Violence: Preparing for the Unexpected
, Rory Miller. One of the most instructive, provocative books I've ever read. Recommended without qualification for anyone who wants to know how to get out of a fight. This is NOT a book packed with martial arts techniques (there are a handful, none dwelt on for more than a few pages). This is not a book about how to win every fight you come across. Rather, this is a book about the few seconds before a fight: how you can recognize that a fight is brewing and, most importantly, how you can avoid it. That alone justifies the purchase price.
If you need any more convincing: I've been studying and teaching martial arts for twelve years. Halfway through this book, I started recognizing things I've done wrong. In practice, in real fights, in my own mindset. This book was an eye-opener.
Honorable Mention: Debt: The First 5000 Years (David Graeber), Let's Get Digital (David Gaughran), The Cult of the Presidency (Gene Healy)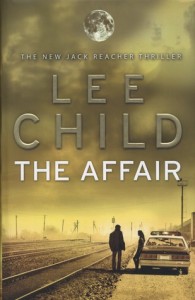 Best Thriller/Mystery: The Affair
, Lee Child. After the disappointment of 61 HOURS, a brilliant return to form. This is another flashback Jack Reacher episode (shortly after THE ENEMY, immediately before THE KILLING FLOOR). Reacher is thrust into an impossible mystery with a variety of forces arrayed against him. Smart, sexy, fast-paced and bloody. (My only complaint is that he used the genre trope of ending a chapter on a cliffhanger that he immediately resolved on the next page. More than once. That's cheap, Child)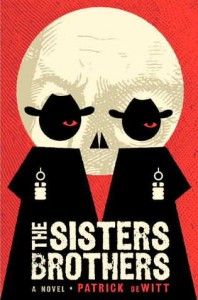 Unsung Hero: The Sisters Brothers
, Patrick deWitt. A brutal, absurd, existentialist Western, in the style of Cormac McCarthy's BLOOD MERIDIAN but with more humor. Charlie and Eli Sisters are the deadliest killers on the West Coast, a pair of gunmen who feud – and who defend each other – as only brothers can. DeWitt's dry, dark style yanks you around between sympathizing with these scamps and recoiling at their casual capacity for murder, which is of course the point. Recommended for all fans of McCarthy, the Coen Brothers, or truly dark comedy.
Honorable Mention: Everything I Tell You is a Lie (Fingers Murphy), The Dirty Parts of the Bible (Sam Torode)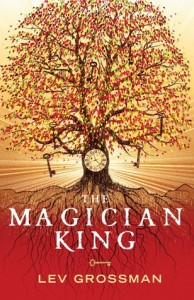 Biggest Disappointment: The Magician King: A Novel (The Magicians)
, Lev Grossman. I loved THE MAGICIANS (Lev Grossman's first book in this series) because of its tone of detached, ironic cynicism. It never took the genre of magical schoolkids too seriously – in fact, Grossman went a long way toward deconstructing the genre. The magical school was very trying; grown-up wizards were bratty and gossipy; the magical quests were brutal and tiring. And the moral of the story, that the first barrier to happiness often lies within oneself, was solid.
THE MAGICIAN KING squanders most of that good ground.
For one, Quentin, protagonist of the first book, has not matured much since. Watching Quentin miss things about himself and his friends that were obvious to everyone else was entertaining in the first book (unreliable narrator!); in the second, it's just tiresome.
For another, not only does Grossman apparently take the hallmarks of the Heroic Journey seriously this time around, so does every other character in the story. Not only that, they all comment on it with an arch knowingness that gets instantly old. More than once a character observes that they are on a quest, and so this must be time for that next part of the quest, etc. This is also peppered with that sort of smug, exacting, pop cultural tangentialism that only Joss Whedon can pull off (and I'm not the biggest Whedon fan, so you can tell how much I liked this).
For all of this, I was willing to give the book a pass. But the sections of Julia's backstory were unrelentingly creepy. Every female character in the story gets objectified to some extent – the author letting you know exactly how sexy you should find them, in no uncertain terms – but Julia's experience is the worst. Not only is it seedy, but it wallows in its seediness. And just when you think things can't get any worse for her, they get disgustingly bad.
The overall quest that Quentin is unwittingly set on is an afterthought, tacked on as an excuse. What saves this book, somewhat, are Grossman's gift of invention and capacity for keeping the pages turning. But I can't honestly recommend it, unless you can stomach hyper-literacy substituting for wit and unpleasant sexualization more than I can.
Dishonorable Mentions: The Wise Man's Fear (Patrick Rothfuss), Switchflipped (Greg Stolze), Bleeding Hearts (Ian Rankin), The Mongoliad (everyone, apparently)
—–
That's this year's list. You can check out the entries for 2011, 2010, 2009, or 2008 if you're hungry for more.