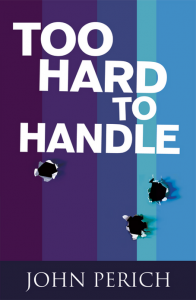 The next book in the Mara Cunningham series, Too Hard to Handle, is on sale now at Amazon and Barnes & Noble. $3.99 for an instant electronic download; paperback version coming soon.


"Running for the rest of your life isn't a plan …"
The last time Mara Cunningham saw her older brother Jimmy was ten years ago, when he jumped bail after robbing a bank in Salem. Tonight, he showed up on surveillance footage at the scene of a police officer's murder.
Now every cop in Boston wants his head. Every gangster in the city wants the money he stole. And Mara wants answers to the questions Jimmy ran from. But she'll have to find him first.
Too bad Jimmy Cunningham has plans of his own …