I didn't think I made 50 books in 2011, but Goodreads tells me I pulled it off. Goodreads also makes it immensely easy to export my ratings into a .csv file, and that greatly simplified the year-end roundup.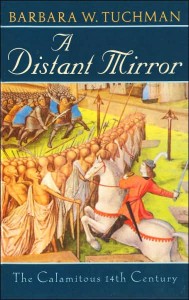 Best Nonfiction: A Distant Mirror: The Calamitous 14th Century, Barbara Tuchman. The most detailed, accessible and enjoyable history of the 14th century – and of medieval Europe – one could ever hope to read. Dense with detail, but also full of Tuchman's mild irony and a real sense of having been present.
Runner-Up: War, Sebastian Junger.
Best Inspirational Nonfiction: Quitter: Turning Your Job into a Dream and your Dream into a Job, Jonathan Acuff. Acuff doesn't give you a book full of checklists, worksheets and exercises. What he gives instead is clear entertaining prose that makes clear he's been in the same place you are. He recounts all the same fears that you're having right now (I highlighted more passages in this book than I do in most others) and explains how to live with them. This isn't a manual; it's a philosophy.
Runner-Up: Read This Before our Next Meeting, Al Pittampili.
Best Literary Fiction: Invisible Man, Ralph Ellison. Not just an important novel, but also a genuinely good novel, too – a page-turner, an engrossing adventure, a deep look inside one lonely man's struggle for identity. Full of wit, passion and arresting imagery. Highest recommendation.
Runner-Up: The Magician's Assistant, Ann Patchett.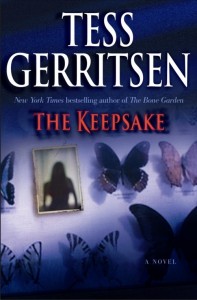 Best Thriller / Mystery / Suspense: The Keepsake, Tess Gerritsen. Gerritsen writes better thrillers than anyone on the market today. The pacing cracks right along. The tension keeps mounting – I was reading this on the subway and still felt chills as the killer's plan unfolded.
Runner-Up: The Enemy, Lee Child.
Best Sci-Fi / Fantasy: The Lies of Locke Lamora, Scott Lynch. The most entertaining fantasy novel I've read in nearly ten years. Not only does it have a compelling milieu, fun characters and high stakes, it's a page-turner, too! I had a hard time putting it down! Considering the overwrought exposition dumps that we've come to expect from fantasy fiction, Lynch's taut prose is like an oasis in the desert.
Runner-Up: The Blade Itself, Joe Abercrombie.
Biggest Surprise: The Hunger Games, Suzanne Collins. Collins is a master at depicting a strange world – somewhat familiar, but still bizarre and dangerous – with a few throwaway lines. She makes her protagonist, Katniss Everdeen, seem real without being frustrating: torn by conflicting desires but not paralyzed by them. The story thrusts dire choices at her in a constant barrage. Watching her deal with these choices is fascinating.
Runner-Up: The Rookie, Scott Sigler.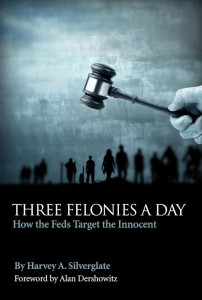 Biggest Disappointment: Three Felonies a Day, Harvey Silverglate. I wanted a collection of stories about regulators, law enforcement officials and busybodies targeting common people. Instead, I got a few overwritten anecdotes about the Feds going after local politicians, corporations, and junk bond traders. Sure, if these people were innocent then it's a shame, but this isn't going to arouse anyone's sympathy.
Runner-Down: The Company We Keep, Robert and Dayna Baer.
If you're trying to read 50 books in 2012, Too Close to Miss is a quick read – a neo-noir crime thriller set in Boston that readers say "opens with a bang and never relents." Download your copy on Amazon, Barnes & Noble or iTunes.
If you read the book and liked it, or even if you thought it needed work, use Goodreads to write your own review! Word of mouth has been my biggest sales driver so far, and I value every write-up I get.