James Wolcott in Vanity Fair (February 2011):

A blogger named David Seaton provided the keenest insight into the tactical superiority of Beck's home-brewed surrealism. "To understand what Beck is doing, to understand him, you must suspend your capacity for rational thought and just let the emotions wash over you and try to take note of them as they assault your endocrine system," Seaton wrote. As America enters the downward slope of empire—its debt mounting, the disparity between wealthy and poor continuing to chasm, the environmental ravages becoming irreversible, high unemployment becoming the cruel norm—the Richie Riches have a vested interest in misdirecting people by blaming the powerless for the sins of the powerful. Incoherence isn't a bug in Beck's software program, it's the primary directive. Seaton: "That is what the Tea Party, Fox, etc is all about: keeping people from thinking straight. The idea is to play on people's emotions: fear, hate, racism, xenophobia, just to keep them from doing the math. The Teabaggers, Beck, [Gingrich] and Fox [News] are often criticized for not making any sense This is not a failure of communication or an error on their part. That is the object of the exercise: to make rational thought difficult or impossible due to emotional overload." ([Seaton's] italics.)
Oh, you.
Obama's finest speeches do not excite. They do not inform. They don't even really inspire. They elevate. They enmesh you in a grander moment, as if history has stopped flowing passively by, and, just for an instant, contracted around you, made you aware of its presence, and your role in it. He is not the Word made flesh, but the triumph of word over flesh, over color, over despair. The other great leaders I've heard guide us towards a better politics, but Obama is, at his best, able to call us back to our highest selves, to the place where America exists as a glittering ideal, and where we, its honored inhabitants, seem capable of achieving it, and thus of sharing in its meaning and transcendence.
Curtis Sittenfeld, Salon.com, November 2010:

But when I see Obama on television, I'm unfailingly struck by his intelligence and charisma, by his easygoing humor, by the magnificence of his megawatt smile. He just makes me proud, and perhaps this is where I should admit that if there are two categories of Obama critics—conservatives who never liked the guy and have in some cases become unhinged since he was elected, and centrists or Democrats who voted for him but now feel let down—I suspect that, in the visceral nature of my response to our president, I have more in common with the unhinged nut jobs. By this I mean that my Obama admiration is a kind of emotional inverse of the right-wing Obama antipathy: I can pretend it's all about policy, but in truth, it's much more personal. Where his detractors dislike him because of, say, that Muslim vibe he gives off, I like him for similarly nebulous, albeit slightly more factual reasons.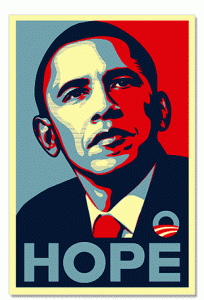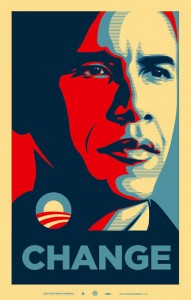 That's … it's … it's just precious, is what it is.
Good try, Wolcott! See you next season!
(c/o Paul Campos at LGM)