I made it! Sorta.
Best Science Fiction / Fantasy
Nominees: House of Leaves; The Book of the New Sun; Singularity Sky; The Name of the Wind; A Princess of Mars; Across the Nightingale Floor; House of Leaves
Winner: The Book of the New Sun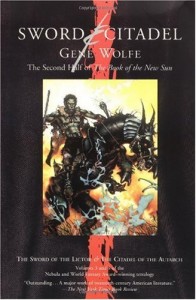 Not even close. I have plenty of good things to say about Charles Stross and Patrick Rothfuss, both excellent at their craft. But Gene Wolfe's daunting tetralogy is one of the few science fiction novels in the 20th century that has an undisputed claim to being literature. Not a literary novel that backs into the sci-fi genre (like Slaughterhouse-Five or The Handmaid's Tale) but unapologetic genre fiction that challenges the boundaries of style, theme and narrative. As I mentioned when I finished it, The Book of the New Sun is better at what Infinite Jest tried to do than Infinite Jest was. Recommended for anyone who wants a challenge.
Best Mystery / Crime / Espionage
Nominees: The IPCRESS File; Bad Luck and Trouble; The Dante Club; Gone Tomorrow; Hostage Zero; A Little Death in Dixie; A Nail Through the Heart; Echo Burning; A Most Wanted Man; Vanish; The Girl with the Dragon Tattoo
Winner: The IPCRESS File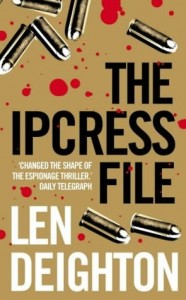 A groundbreaking work. An excellent middle ground between the breezy fantasies of Ian Fleming and the rain-soaked existentialism of le Carre, Len Deighton's unnamed spy navigates the bureaucracy of British intelligence, the conspiracies of foreign agencies in a Cold War and the occasional gunfight. He weathers it all with a cool facade that belies a nervous, analytical mind. Hidden in here is a great story about the way intelligence networks use and dispose of assets, plus some good clean writing.
Best Literature
Nominees: The Last King of Scotland; Siddhartha; The Secret Agent; Crow Lake; Infinite Jest; Blood Meridian; The System of the World
Winner: Infinite Jest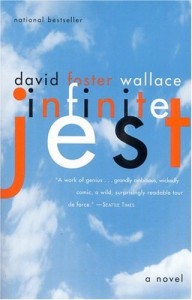 I have my reservations regarding this one. DFW is a genius with language, certainly, but this one could still be about two hundred pages shorter. Not every paragraph in here is an arrow at the heart. And yet the scope of what this book accomplishes, as well as its importance in the cultural landscape, combined with the fact that it's genuinely good, propel it to the top of the pile. Not just an important read, but an engaging one (85% of the time). One of those books you have to read to understand the American experience.
Best Non-Fiction
Nominees: Ad Nauseam; A Distant Mirror; On Writing; Bird by Bird; Conned Again, Watson; Fortune's Formula; Bambi Meets Godzilla; Stumbling on Wins; The Ascent of Money
Winner: Fortune's Formula
A hotly contested field. But I can't give it to A Distant Mirror because I'm not done with it yet (a shoe-in for next year; though). I can't give it to The Ascent of Money because Ferguson, informative as he is, was too dry to really keep my interest (I've had this book since the day after I got my Kindle and have only just recently finished it). But Fortune's Formula is incredible. Ignore the eye-catching subtext about the geniuses who beat Vegas and Wall Street. Fortune's Formula is a history of money, communication and information in America, in both licit and illicit forms. Here's the story of the gamblers who put the intracontinental wire service on the map; of cryptographers to whom we owe digital computing and the Internet; of mortgage brokers crashing the stock market (the first time). Here also is a story of gambling, investment and math. It's all true, and it's impossible to put down.
Biggest Surprise
Nominees: The Name of the Wind; A Little Death in Dixie; Siddhartha; Crow Lake; A Most Wanted Man
Winner: The Name of the Wind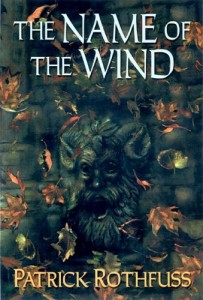 I have very low expectations of fantasy fiction. I expect flowery prose, melodramatic pacing and inappropriate use of glottal stop apostrophes. The Name of the Wind surprised me with its serious stakes, its anachronistic tone and its tweaks to the nose of fantastic convention. It's Harry Potter for grown-ups: the protagonist, a student in a magical academy, has to scrape together every penny he can, has realistic relationships with friends and coeds, and has no prophecy to coax him along. The sequel can't come fast enough.
Biggest Disappointment
Nominees: Ad Nauseam; The Dark Tide; A Princess of Mars; The Secret Adversary; 61 Hours
Winner: 61 Hours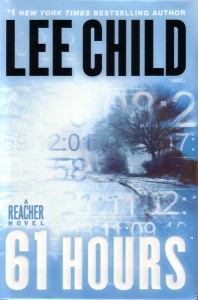 Ad Nauseam was a close one – a collection of unrelated articles that would be better served as a blog than as a paper book. But at least there was something useful. 61 Hours is Lee Child's most flaccid thriller. Jack Reacher, its protagonist, is typically a man who uses guile, knowledge won through experience and occasional brute force to triumph over an army of foes (see Persuader; One Shot; The Hard Way; Bad Luck and Trouble, etc). In 61 Hours, Jack Reacher is a guy who wanders from scene to scene, impacting nothing. The plot unfolds without him. There's a reason this is the cheapest Reacher book you can buy for Kindle on Amazon.com.